It has been awhile since we did this segment. Reason being...well I really don't know. Just in case you forgot what "Doll'Her 4 Thought" is, it is a segment in our blog to educate you job seekers out there about employment opportunities.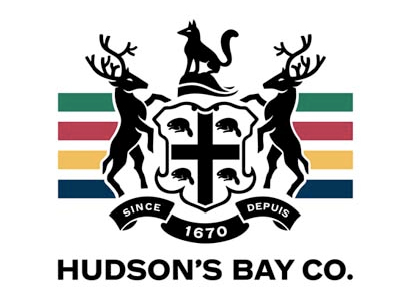 So today we have found the The Bay is looking for "Fashionistas" or in other words, sales personnel. The job was posted on November 11, 2010. Here is some more information:
"
'WANTED: FASHIONISTAS'
YOU HAVE A PASSION FOR FASHION and A LOVE FOR COSMETICS, DESIGNER SHOES AND CLOTHING…..THE LIST IS ENDLESS…….
'IT'S A GREAT TIME TO BE AT THE BAY!'
ABOUT US
The Bay is the flagship department store within the Hudson's Bay Company with 92 locations from coast to coast. We offer quality merchandise providing the best possible service, excellent value and selection.
ABOUT YOU
The 'Expert'…..You are an exceptional salesperson who provides outstanding customer service, excel in developing strong, long-lasting customer relationships and succeed at increasing sales volume. A few words to describe you: Fashionable, Confident, Ambitious, Friendly , Energetic and Efficient…If you share our love for the customers we serve, the wide selection of stunning merchandise we offer, then the Bay is the place for you to build a rewarding career.
Position Highlights
Execute the appropriate selling behaviours consistently and professionally
Consistently able to meet and exceed sales plans – Deliver Sales Targets
Establish and develop clientele base: Remember, 'clientele' is not a noun, it's a verb!!
Be an expert on brands, products and fashion trends
Collaborate with vendor partners to maximize sales opportunities through consultative selling, exciting store events and clientelling

Qualifications
Proven sales track record, detail-oriented, client-focused
Competitive drive and entrepreneurial confidence to succeed - Results Driven
Demonstrate ability to develop long-term relationships with customers
Possess a passion and thorough knowledge of our Brands– YOU ARE THE EXPERT!
Strong organizational and follow-through skills
High level of ownership, accountability and initiative

Please visit the following link and search for your Fashionista position now!"
https://hbc.mua.hrdepartment.com/ats/job_search.php