As usual the fashions of the American Music Awards were filled with stars that impressed us and those who just shouldn't have worn what they wore.
I want to start with my favs... Miley Cyrus had a beautiful Marchesa mini with a dramatic train. I absolutely loved this dress, definitely something I would wear.
My next favorite look, hands down, goes to RiRi. She looked amazing in Elie Saab's couture gown. But most of all I was loving the hair...looks like she toned down the red in her hair and the style is crazy.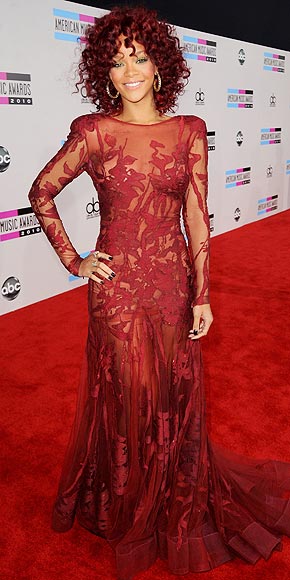 RiRi's bff follows her in a pink floral sheath. She looked fresh and sophisticated.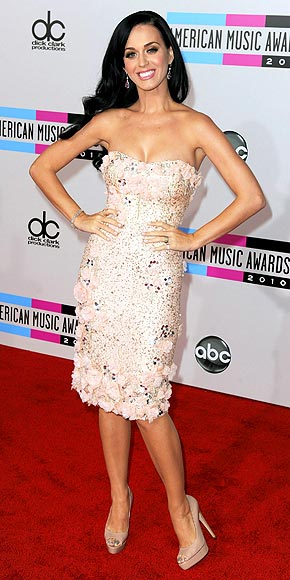 As much as people are talking and making fun of Taylor's hair, I love it. She looks more edgy and to match hwe new do she wore a Colette Dinigan mini.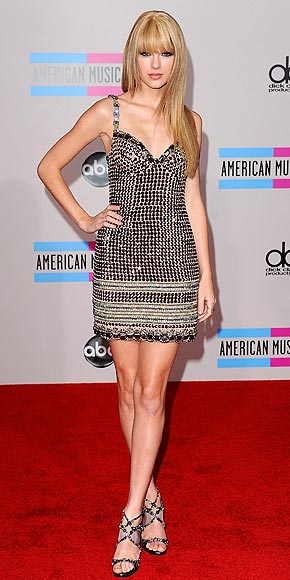 This family came out glammed out as usual...and I expected nothing less from them.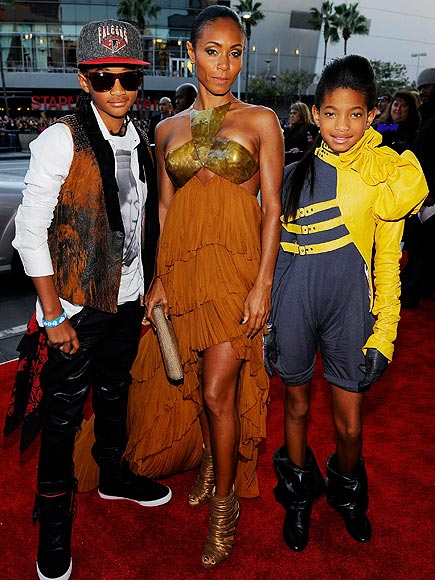 There were only two people who dressed the worst and ridiculous...Nicki Minaj and Ke$ha. Now from time I really havent liked Nick Minaj. Dont get me wrong SOME of her music is good, but she as a person is just dumb..she cant hold conversation without contorting her face and changing her voice. But since we are talking about fashion, I feel as if she is TRYING to follow Lady Gaga's footsteps with "original" fashions, but I dont think its working because at least with Gaga you can say its couture. Now Nicki's look for the AMA's looked ridiculous...
Ke$ha needs our prayers...because she just looks like an idiot.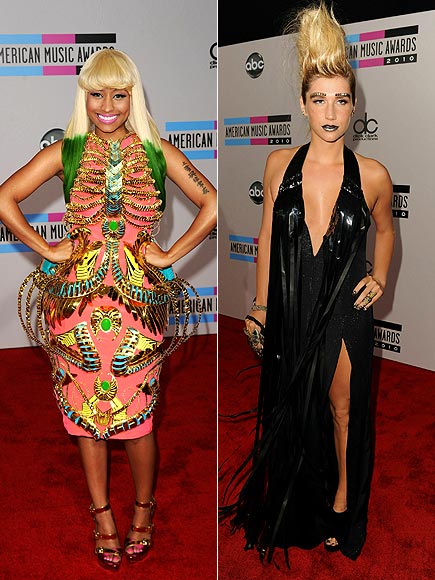 Anyway thats my take on the styles of the AMAs.
Bisous Bisous,
Tsedey